The MTV Movie & TV Awards is a film and television awards show presented annually on MTV. The first MTV Movie Awards were presented in 1992. The ceremony was renamed the MTV Movie & TV Awards to honor work in television as well as film. Recently, MTV Movie and TV Awards were held in LA, welcoming back celebrities on the red carpet, like Elizabeth Olsen and Lana Condor.
Apart from all the fashion, we're always tuning in to make sure we catch the kissing moment. Usually, the winners or presenters of the award for The Best On-Screen Kiss pull some sort of spectacle including cringe-worthy awkward pecks on the cheek and full-on snogs, to reenact the perfect on-screen moments. And this year, despite a year off the awards due to the Covid-19 pandemic, the kissing was back in full force with social media reacting as expected.
Recalling just what a spectacle this has become over the years, here is a look back at the Best memorable Kissing moments from the MTV movie awards over the years.
1. Rhea Durham and Mark Whalberg (2014)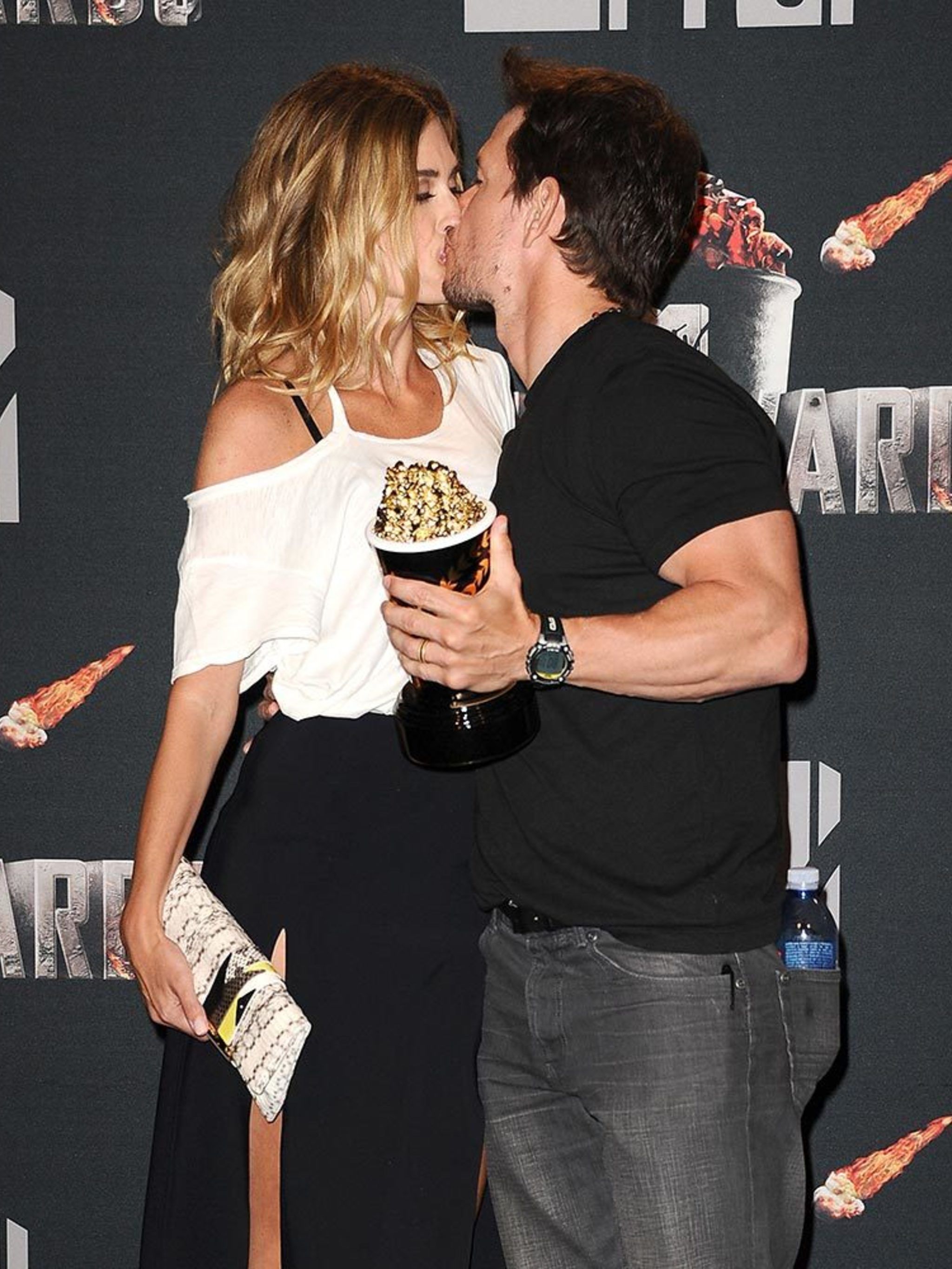 Mark Wahlberg and Rhea Durham may not have followed the typical relationship rules, but their connection still grows stronger by the day. The pair began dating in 2001 and welcomed their first child together. The married couple kissed on the red carpet.